I got the chance to participate in my FIRST styled shoot that was put on by another group of creatives. A styled shoot is essentially a styled fake-wedding. The couples are usually real life couples who play dress up for several different photographers. Clothing, flowers, props, everything is brought in to allow different wedding vendors a chance to showcase their work. This gives them the opportunity to show off something they may have wanted to try and showcase but haven't had the chance to on a real wedding day. It also allows photographers a chance to shoot something unique, work with other photographers, and try new things that they may not be comfortable with on a wedding day.
I found out about the Styled HWY 2 shoot just 2 days before hand and HAD to sign up. The shoot was taking place in Wrightwood, just 30 minutes or so away from the town I went to high school and where my parents still live. I also happened to be going for a visit at the same time so me finding the shoot just felt like kismet.
Kristin Smith of Ks Floral Concepts puts together the Styled HWY Shoots and wow! There were so many beautiful details! Ok, enough chit chat, let's get to the pictures! Links for all the vendors will be at the bottom of the post.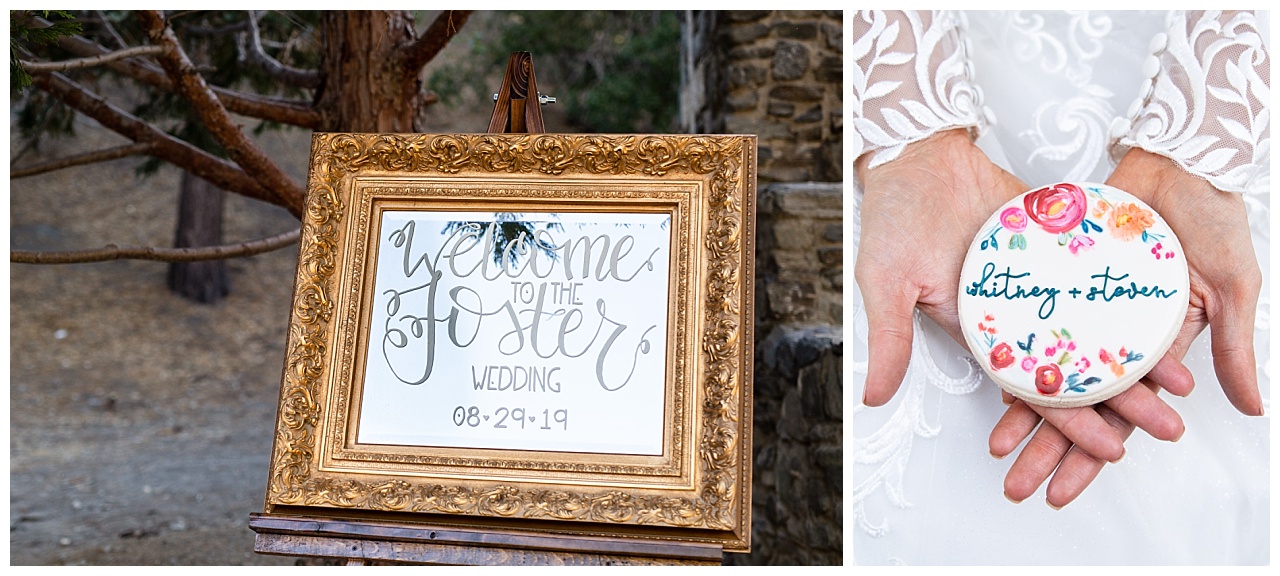 Thank you to everyone who helped put this styled shoot together! Check out the other vendors work in the links below.
Host: Styled HWY
Venue: Weddings at Camp Wrightwood
Bridal Gown: Smitten Bridal
Tux: Stitch and Tie
Hair: LcStyles
Makeup: Krystyl Hernandez
Florals: Ks Floral Concepts
Rentals: Honeywood Events
Cake & Dessert Bar: Miranda's Sweet Treats
Custom Cookies: Cub and Cuppy
Calligraphy: Auntb_letters